New Emergency Department for Veteran Affairs
A project led by David DeQuattro and Robinson Green Beretta (RGB) Corporation Architects substantially expands the Providence VA Medical Center's emergency department, creating a new state-of-the-art facility to house the latest in medical care technology and support for patients and their families.

The $15 million project added 21,900 square feet of space within a single-story building addition to the center at 830 Chalkstone Avenue in Providence, Rhode Island, designed to address the future medical needs of veterans at the center.
A Modern Facility
This includes an emergency department now equipped to accommodate control rooms, X-ray rooms, and a CT room in one central space. It consists of a waiting area, a holding area for Veterans Affairs' police, and an office for support staff.

The department is now outfitted with 14 private treatment suites, isolation rooms, rooms for women veterans' health, rooms for emergency mental health needs, and a security treatment and examination room.

The thoughtfully designed spaces allow for more effective travel to and within the emergency department. This includes a separate and expanded ambulance entrance, elevators for better access to the ICU, and a parking redesign to improve traffic flow.
New Equipment
Among other new features are a pneumatic system of transport, landscaping, upgraded electrical services, and a new emergency area for drop-offs. The emergency department is now connected to the hemodialysis clinic on the second floor through a corridor linked to an elevator lobby. The department also has a new HVAC system that extends to the hospital's basement in the A-wing.

Part of the VA Providence Healthcare System, the Providence VA Medical Center has provided care for U.S. veterans since 1948. This project is the first major addition to the Providence VA Medical Center since 1998 when an ambulatory care building was constructed.

The medical center focuses on personalized care for all veterans, including primary care services and referrals to 32 of the center's specialty clinics.

The medical center's main campus offers a range of services, including oncology, treatment for post-traumatic stress disorder, mental health care, and drug and alcohol abuse treatments.

The center's Ambulatory Care Program included fully accredited surgical, psychiatric, and general medical facilities. The medical center has expanded recently to include a veterans, staff, and visitors parking garage, an advanced operating room, and a dialysis unit.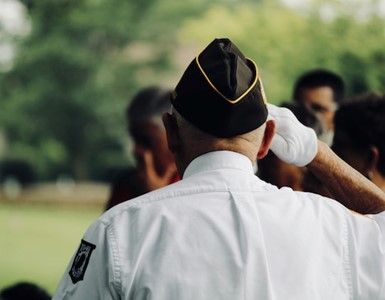 RGB Architects
Founded in 1946, the architectural group has a large portfolio reflecting a broad range of projects, including interior design, architectural work, and project management services throughout New England.

The firm's notable work includes the Rhode Island School of Design Living Center and Refectory, the Brown University Biological Research Building, secondary schools throughout Rhode Island, and government offices and housing.

The company has won numerous awards for its progressive designs and focus on sustainability, including honors from Providence Business News (top 10 architecture firms), the American Institute of Architects, and the International Masonry Institute.

In 2019 it received the prestigious Preservation Award from the Providence Preservation Society for its renovations to the Bomes Theater, a long-time endangered property in Providence.