David DeQuattro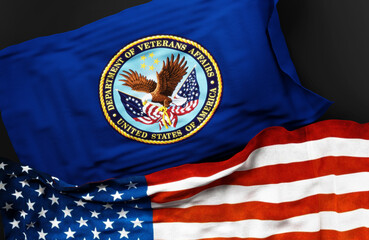 Many individuals are growing more interested in veterans affairs, noting that it is crucial for our country to support those who have served readjust to civilian life and reach success in their personal and professional lives. Those interested in learning more about key concepts within veteran affairs typically turn to experts who have experience with the agency. Reason being, these individuals have the expertise and often the willingness to educate others on key processes, recent updates, and more.
David DeQuattro is a veteran and supporter of the United States Department of Veterans Affairs (VA) who speaks to the importance of accessible resources that demystify the space and the efforts that it makes towards helping those who have served our great country. Through content that explores multiple topics within the realm of veterans affairs, David aims to empower readers to better understand the scope of the agency's work, its impact, and ways that they can get involved.
About David DeQuattro
David DeQuattro is a business development and real estate professional with over 30 years of experience within his industry. David DeQuattro is currently a partner in RGB Architects, a leading architecture, design, and project management firm based in Providence, Rhode Island. At RGB Architects, David has assisted with the strategic vision of the company and has assisted with the firm's expansion into a multitude of solutions to better serve its client bases. Prior to developing a career in architecture, David DeQuattro served in the military as a guardsman with the 102nd CS of Slaterville, R.I., which served to provide him with a strong sense of teamwork, operations, and logistics.
David DeQuattro has become well known in his community for his interest in assisting with veterans affairs as he recognizes the sacrifices made to put one's life on the line for their country and the need for comprehensive VA services upon their arrival home. David's own experience in the military means that he understands the perspective of fellow veterans and he has dedicated time to serving as a resource for veteran affairs and veteran related content to their benefit.
David DeQuattro Explores Simple Ways to Give Back to Veterans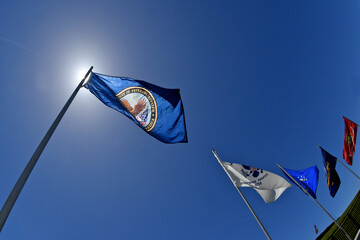 As a veteran who has experience with Veterans Affairs, David DeQuattro acknowledges that the agency does important work assisting individuals who have served our country with adjusting to civilian life. Naturally, many people want to know some of the ways that they can work to give back to veterans in their communities and, here, David includes a few of the simplest methods.
Volunteering at VA Offices
Contacting your local VA office to volunteer is one of the simplest and most effective ways that you can give back to your veteran community. One of the best parts about volunteering at local VA facilities is that individuals can fill a variety of roles depending on their skills and preferences. VA offices may need people to help with maintenance, answering calls, cleaning up, bringing vets to appointments, and a wide range of other tasks. A clear benefit of this method of giving back is that it allows you to see the impact of your work first-hand, and in-person volunteering in a facility is often the first step to doing even more important work for the VA.
Donating to VA and Local Orgs
For individuals who may not have the free time for volunteer work but have extra funds for mutual aid, donating to VA offices and local veterans organizations can be an excellent way to contribute to their ability to help US military veterans. David DeQuattro notes that some people hold the misconception that donations need to be huge to make a difference, when the truth is that donations of any amount can go a long way towards an office's ability to maximize the scope of its volunteer efforts.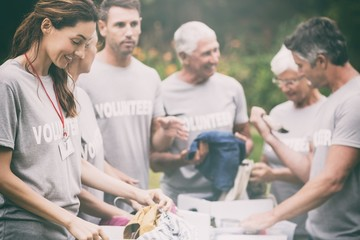 Assisting With Fundraising Events
Veterans Affairs offices and other organizations on the front lines of providing care and support for our veterans often need help facilitating events for their fundraisers and social gatherings. This can be anything from running tables to helping with setup or takedown at the events. Assisting with events is an excellent volunteer opportunity for individuals who are passionate about giving back to veteran communities but may only have a few hours of their time to offer. A benefit of this type of giving back is that it offers the opportunity to feel more connected to your community while enjoying some of the entertainment. Having fun interactions with the communities you work to assist helps contextualize the impact that you are making and helps foster closer connections.
Saying Thank You to Local Veterans
While there are dozens of ways to give back to veterans, it is important not to discount how much a simple thank you can mean to those who have put their lives on the line for our country. David DeQuattro notes that saying thankyou to local vets that you meet in public or at local events shows them the appreciation that the community holds for their work and that their sacrifices have not gone unnoticed. David speaks to how there are many organizations that facilitate projects for getting handwritten thank you letters to vets and military members who are still in the field, but it can also be a good idea to give a simple thank you to veterans you meet out and about as well. Buying a veteran a drink, paying for their meal, or a "thank you for your service" can truly make a vet's day.
Future Posts from David DeQuattro
David DeQuattro maintains that he is in the unique position to provide key insights related to veterans affairs and related topics and aims to provide readers with a clear understanding of multiple topics within the space. Future posts provided by David DeQuattro will address topics such as the history of the VA, recent updates that may impact recipients of benefits, and more.